The Incredible Bounty of the Mendocino Coast
Fully Equipped Kitchens Await Your Culinary Talents
All of our Cottages boast a full working kitchen stocked with everything you need to make most any meal. All you have to do is the grocery shopping – and even that is optional with our grocery shopping service! Indulge your inner Gordon or Rachel Ray with the wonderful food the incredibly bountiful Mendocino Coast has to offer. Don't worry about the dishes, pots and pans, utensils, stove, refrigerator, etc., it's all ready and waiting for your culinary journey.
We Can Stock the Fridge for You!
Add a more time to your getaway by having us stock you cottage with the best of the coast - all tucked away before you arrive!
Take a look at a shopping list [Here]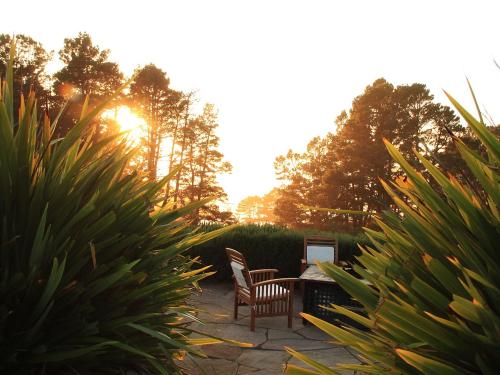 Gather Round the Fire Pit, Grill Your Own Dinner and Savor the Sunset
The Cottages at Little River Cove supplies you with a "BBQ with a View" if you want to grill your dinner at the Cottages. Many nights our guests enjoy the view and the each other's company around a fire pit. Bring your own beer or wine and join us for a night in, under the stars