Local Wines, Cider & Beers
We love to keep it local... and who would with all of the fantastic wineries and breweries in Mendocino County! You can sip a sample on an
Anderson Valley Wine Tour
or head to North Coast Brewing Company on main street in Fort Bragg for a delicious Scrimshaw and their Steamed Clams. Here are a few of our favorite local blends and brews...
Cheers!
:: For Ordering + Inquiries, click here ::
Grapes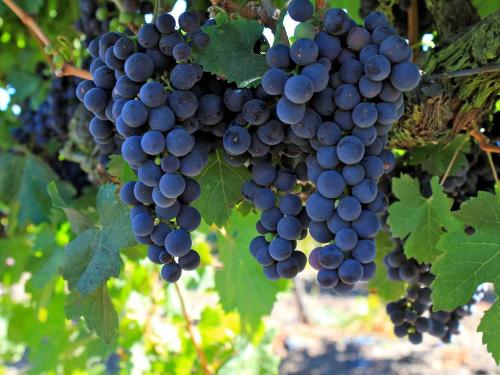 Hush Knoll Pinot Noir
Husch Vineyards - Philo, CA
Planted in 1971, the oldest Pinot Noir vines in the Anderson Valley are at Husch in a special place we call "The Knoll." These vines thrive in an outcropping of sandstone with shale lenses, which contribute to its consistent quality. The wine exhibits elegant aromas and flavors of cherry, pomegranate, sarsaparilla, clove, rose hips, cedar, and vanilla. Leading with elegance, and finishing with richness and depth, the Knoll is a pleasure to the palate.
Watchtower Pinot Noir
Signal Ridge Vineyard - Philo, CA
Upon opening, the seductive aromas of plum, Rainier cherry, high-toned cranberry and sweet forest floor soil awaken the pallet. Intriguing savory notes hinting at tamari and earthy tones lead to a plush velvety finish. Pair with fine cheeses and a crispy crusted baguette to enjoy the soft feminine quality of this wine.
Brutocao Primitivo
Brutocao Family Vineyards - Hopland, CA
Sitting on top of our picturesque, hillside Contento Vinyard, this single vineyard Primitivo is a beautiful expression of an old world varietal flourishing in the new world. With a nose of raspberry and spice, this balanced wine coats your mouth with ripe fruit and leaves you with notes of red currant, honey, and focused tannins.
Bliss Schoolhouse Red
Bliss Family Vineyards, Hopland, CA
Our Bliss Schoolhouse Red as layers of ripe fruit with a rich mouth feel and smoky oak accents. Partners with pizza, pasta or pal. With satisfying layers of ripe fruit flavor, a rich mouthfeel and smoky oak accents; this red is great for summer entertaining or Sunday tailgating!
MoJo Red
Husch Vineyards - Philo, CA
The Cabernet Savignon based blend offers a bottomless ruby color, with charged aromas of cherry cordial, blackberry, cassis, crushed herbs, and a hint of spice. Alluring flavors of mixed berries, mocha, and spice highlight the palate. This easy to approach wine is balanced and has a pleasant lingering finish. Consider pairing with your favorite grilled meats, pasta, or pizza.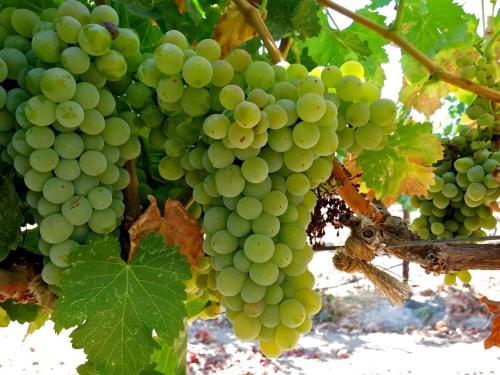 Husch Special Reserve Chardonnay
Husch Vineyards, Philo, CA
Special Reserve Chardonnay is a barrel selection from Husch Vineyard's favorite Chardonnay lots. The finished wine shows full tropical fruit flavors, toasty, creamy oak and a rich mouthful leading to the long finish.
LA Blanc
Husch Vineyards - Philo, CA
Blend Sauvignon Blanc, Chardonnay and small amounts of Gewurztraminer and Muscat make up the balanced spicy and floral aromatics. Lovely aromas of citrus, apples, tropical fruit, lychee, and fresh cut flowers greet the nose. On the palate you will find mouthwatering fruit purity, richness, and a lingering finish. Enjoy this locally made wine with all types of local seafood, poultry, cheeses, fruits, and vegetables. This wine is also a perfect picnic wine!
Bubbles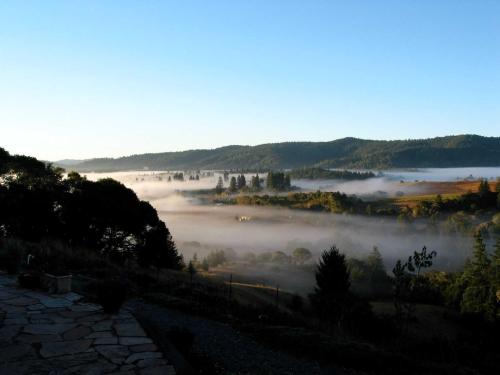 Signal Ridge Bubbles Brut Sparkling Wine
Signal Ridge Vineyard - Philo, CA
This is the inaugural release of SRV Brut Sparkling Wine made in the méthode traditionnelle. A pale lemon in color, its bubbles crown the rim of each glass like a bracelet of diamonds. It offers aromas of autumn harvest, apples and bread dough rising on the hearth. Hints of apple pie and marzipan tarry alongside the crisp minerality that lingers on the palate. Delightful to sip on its own or paired with a sunset.
Roederer Estate Brut Sparkling Wine
$28 plus tax
Roederer Estate, Philo, CA
The crisp, fresh and rich flavors of Roederer Estate sparkling wines reflect the cool, fog-shrouded Anderson Valley in Northern California. The Roederer Estate Brut is crisp and elegant with complex pear, spice and hazelnut flavors. It is fresh and lightly fruity with great finesse and depth of flavor.
Apples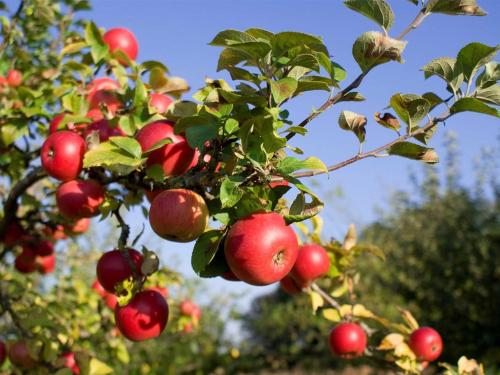 Bite Hard Apple Cider
Booneville Cider House - Booneville, CA
Bite Hard Apple Cider is a crisp, semi dry cider, slow fermented from heirloom apples in an English tradition. Made from tannic and full bodied fruit, this cider carries its distinctive BITE with a clean and unique apple finish and citrus notes.
Hops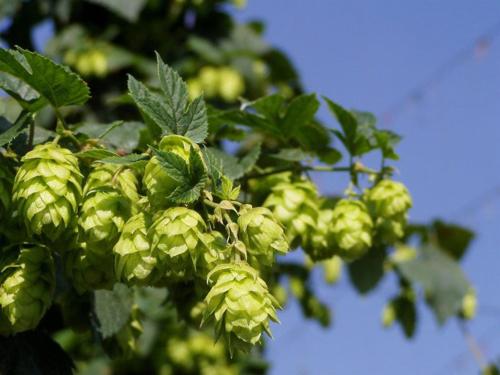 Brother Thelonious Belgian Style Abbey Ale
North Coast Brewing Company - Fort Bragg, CA
Like a Belgian "Dark Strong Ale," this beer is rich and robust. The floks at North Coast Brewing Co. are serious Jazz fans and make a donation to the Jazz education programs of the Thelonious Monk Institute of Jazz for every bottle of Brother Thelonious Sold. 750 ML, 9.4% ABV.
Le Merle Siason Belgian Style Farmhouse Ale
North Coast Brewing Company - Fort Bragg, CA
Le Merle is an elegant ale, pale in color, inspired by the rich brewing traditions of the Flanders region. Abundant hops and a Belgian yeast strain contribute the exotic aromas of tropical fruit. 750 ML, 7.9% ABV.
PranQster Belgian Style Golden Ale
North Coast Brewing Company - Fort Bragg, CA
Belgian Ales represent the height of the brewers' art. Sophisticated brewing techniques, yeast blends, and unique flavoring elements have elevated the beers of Belgium to the status enjoyed by wine in other countries. PranQster follows in this tradition using a mixed culture of antique yeast strains that produce a floral nose, a full fruity flavor, and a clean finish.750 ML, 7.6% ABV.
Old Rasputin Imperial Stout
North Coast Brewing Company - Fort Bragg, CA
Produced in the tradition of 18th Century English brewers who supplied the court of Russia's Catherine the Great, Old Rasputin seems to develop a cult following wherever it goes. It's a rich, intense brew with big complex flavors and a warming finish.12 FL OZ, 9% ABV.
Poleeko Pale Ale
Anderson Valley Brewing Company - Boonville, CA
Brilliant gold color with a frothy, white head. Aroma of pink grapefruit, pine cones, lemon zest, and huckleberries. Bright citrusy hops meld perfectly with a mild maltyness and a refreshingly brisk bitterness that lingers pleasantly into the finish.12 FL OZ, 5.0% ABV.
Scrimshaw Pilsner
North Coast Brewing Company - Fort Bragg, CA
Named for the delicate engravings popularized by 19th century seafarers, Scrimshaw is a fresh tasting Pilsner brewed in the finest European tradition using Munich malt and Hallertauer and Tettnang hops. Scrimshaw has a subtle hop character, a crisp, clean palate, and a dry finish.12 FL OZ, 4.7% ABV.
Blue Star Wheat Beer
North Coast Brewing Company - Fort Bragg, CA
Brewed in the style of the American Craft Beer renaissance, Blue Star is unfiltered, the yeast adding a complex note to the flavor profile.12 FL OZ, 4.5% ABV.